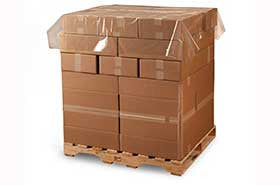 Perforated Poly Sheeting on Roll
Our 1.5 Mil Perforated Poly Sheeting on Roll is available in over 15 different sizes. Stock sizes ship within 24 hours.
Sizes are shown as W x L in inches. Prices are per roll.
 Our sheeting roll width is 1/2 the finished width (centerfolded). Our sheeting is manufactured with 100% renewable energy and are engineered to provide three times the impact and twice the tensile strength of traditional low-density polyethylene products.
 For sizes not listed here and for pricing on larger quantity orders, please contact info@rksplastics.com or your RKS Plastics representative. We produce sheeting on rolls up to 150" wide (width + depth) in gauges of 0.75 - 8 mil.