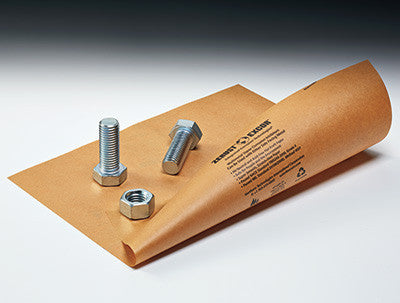 VCI Anti-Corrosion Kraft Paper
You'll find 4 different sizes of our VCI Anti-Corrosion Kraft Paper in stock. Stock items ship within 24 hours.
Our VCI Anti-Corrosion paper protects ferrous and non-ferrous metals. Sheets are pre-cut to save time and make packaging easier.
Treated paper emits odorless, invisible, and non-toxic vapors that prevent surfaces from rusting during shipping and storage. Prices are per roll.
For more information and for pricing on larger quantity orders, please contact info@rksplastics.com or your RKS Plastics representative.