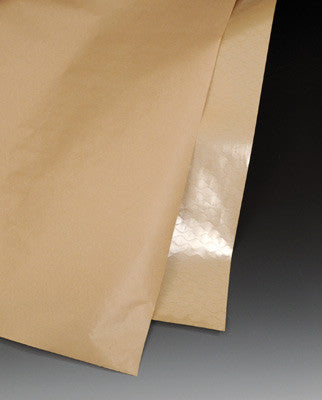 VCI Anti-Rust Poly Coated Paper
Our VCI Anti-Rust Poly Coated Paper is a high performance corrosion inhibitor.
Perfect for packaging metal surfaces and keeping them from rusting. 
Paper is poly coated on one side, acid-free, pH neutral, and provides corrosion protection from both sides of the paper. Treated poly-coated paper emits odorless, invisible, and non-toxic vapors that prevent ferrous surfaces from rusting during shipping and storage.
Sizes are shown as Width in inches x Ft/Roll. Prices are per roll. 
For more information and for pricing on larger quantity orders, please contact info@rksplastics.com.